My Team
As a Financial Representative for the Northwestern Mutual Financial Network, I am committed to helping my clients whether they are concerned for their own financial needs or those of their family or business. I don't do it alone. Here you will find a listing of the people who help make it happen.
Together, we stand committed to providing the best customer service possible. If you have a problem or need assistance at any time, please let us know.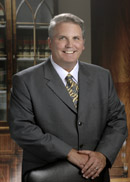 Michael Joseph Henshaw
Director of Development
Office 312-641-8624

Mike meets with our clients to help them identify their financial goals and take action to meet those goals. He also directs our marketing, communication and public outreach campaigns.
Mike and his wife, Margot, reside in Burr Ridge with their daughter Caroline, dog Scout and two devious cats. Mike's daughter Kirsten, who also graduated from the University of Michigan, is now attending Dental School, and his son Kyle is in his last year at Indiana University.